Section 0: Wait Whaaaaaaaaat????? 😮
If you haven't heard of carbon capture, this section is for you :-) Otherwise, feel free to skip it!
First, things first. Carbon capture is a technology to separate carbon dioxide (CO2) from air. This air can be pulled right out of the sky (direct air capture). Or maybe it's pulled out of a specific location, like a factory smokestack ( point source carbon capture).
Now why do we want to separate CO2 from the air?
Two words… Climate. Change.
CO2 gas in the atmosphere is the primary cause of climate change. CO2 naturally exists in the atmosphere, but humans have been adding more at an ASTONISHING rate!
We've released much more than 800 billion tonnes of CO2 into the atmosphere in the past 30 years. That weighs more than 5 Mount Everests! 🗻😮
That's a LOT of CO2. 😶 All this CO2 is like a blanket wrapping around the planet. And just like a blanket, it warms the planet up.
To stop this warming, we need to stop releasing more CO2 into the atmosphere (making the problem worse). But we also need to remove emissions ALREADY IN the atmosphere (repairing past damage).
That's why carbon capture technology exists. To remove CO2 from point sources (like factory smokestacks) before more gets into the atmosphere. And to remove CO2 already in the atmosphere.
🔑: Carbon Capture is the ONLY technology that can remove CO2 ALREADY IN the atmosphere.
Because carbon capture technology is special like that, dozens of companies are raising hundreds of millions of dollars in private funding to develop it.
These companies don't all work on the separating-CO2-from-air part. If you think about it, you also have to do SOMEthing with the CO2 you pull out of a smokestack or the atmosphere. 
One option is to pump the CO2 underground, where it stays there for millions of years. This is known as carbon sequestration/storage. 
A sub-option stores CO2 in plants or oceans, but it's controversial how well we can control nature. 😕 Still, nature already cycles billions of tonnes of CO2 per year by itself!
Another option is to use the CO2 to create something useful. Like fuels, food, building materials, etc. This is known as carbon utilisation.
All these approaches together are called carbon capture, utilisation, and storage (CCUS). It's kind of the big 'label' given to the industry: "The solar industry is up 2.82 points on the NASDAQ and the CCUS industry is…" 👔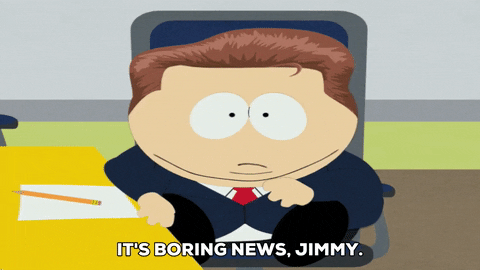 Big acronyms aside, the key idea is that more companies than ever are working in this industry.
But it's not 'growing' as planned…